Koko's Maternity line. Hey, all prego girls listen up! Don't give up your high fashion just because you are pregnant. It is your chance to celebrate your new look in Hip & Sexy outfits by "The Hot Rockin' Mama".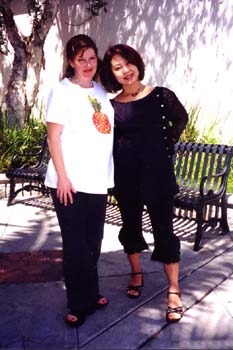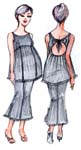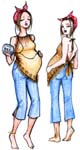 The whole concept is to encourage pregnant women to stay cool, sexy, hip and lively. Do not hide your tummy, but enhance it and be proud of it. You will find the one that makes you and your baby so happy.
I was 7 month pregnant in this photo, wearing my designed clothe with my good friend, Amy-Lu. She was also pregnant at that time. Lucky us!!
l Click the images to get bigger pictures.